Cycling in Hereford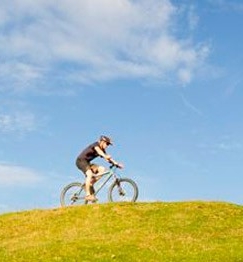 We are in an area which provides wonderful opportunities for cycling and mountain biking.
A wealth of information can be found on the cyclebreconbeacons and mtbbreconbeacons websites, including rides, routes, maps and all the bike hire details you need.
If you like cycling through lanes and rolling hills then hiring a bike locally from Drover Holidays in Hay-on-Wye might be the answer. Bikes can be delivered to the cottage ready for your arrival. Take a look at www.droverholidays.co.uk for more information.